Library Committee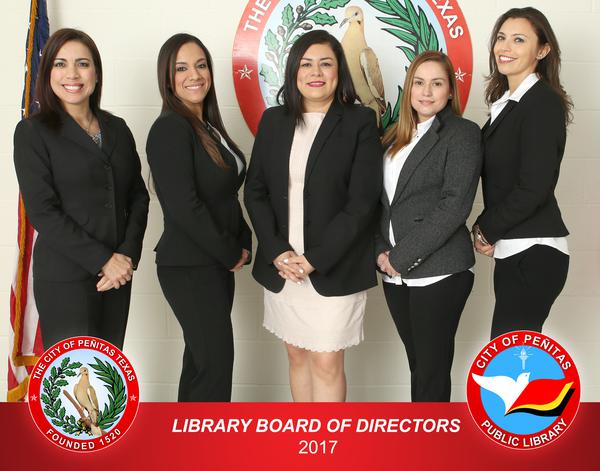 Members
| | |
| --- | --- |
| | Claudia Ochoa |
| | Alma Salinas |
| | Vicky Cantu |
| | Adalia De Luna |
| | Mary ochoa |
| | Rosa Barrera |
About the Board
The Library Board studies library services offered to the community. The board advises the City Council on user policies and future plans for improving library services.
The Peñitas Public Library Board is appointed by the City Commissioners, and shall consist of five members. The duties of the Library Board are as follows:
Advise the City Council regarding written library user policies.
Respond to requests from the library director.
Study and provide recommendations to the City Council on the development of library service plans.
Encourage the use of the library among residents of the service area.
Encourage suggestions and review comments from the public regarding library services.
Perform other such functions as the City Council may direct.
Meetings
First Tuesday of the Month
At 6:00 PM
Library
1111 S. Main St.
Peñitas, TX 78576
Requests or questions regarding the Library Board meeting may be directed to Mary Ochoa by telephone 956-583-5656 or in writing to her attention at:
Peñitas Public Library Administrative Office
1111 S. Main St.
Peñitas, TX 78576