Historical Committee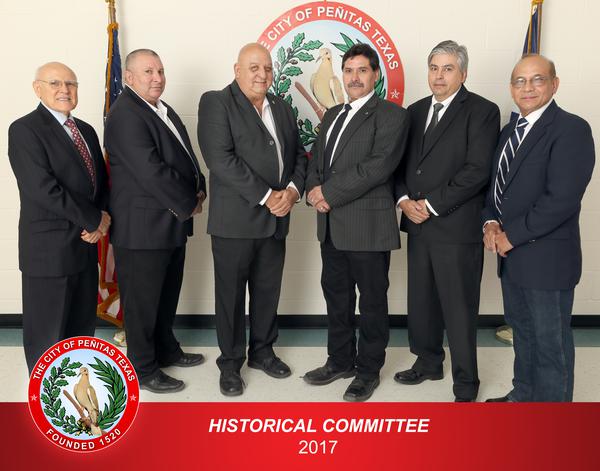 Members
| | |
| --- | --- |
| | Adalia Deluna |
| | Amancio Chapa |
| | Armando Garza |
| | Blas Loya Jr. |
| | Efren Garza |
| | Roberto Zamora |
| | Jose Gonzalez |
| | Rick Alanis |
| | Rey Cedillo |
| | Ramiro Loya |
Mission
Our mission statement is to create awareness for future generations of the historical significance of the City of Peñitas and surrounding areas. This will be accomplished by compiling, identifying, protecting, preserving and being advocates for any and all relics, information and historical facts.
Description
For information on the History of Peñitas visit the Historic Texas website.
General Information
Peñitas is possibly one of the oldest towns in the United States. It was established, according to tradition, in the mid-1520s. Founders were a priest and five other Spaniards of the unsuccessful Panfilo De Narvaez expedition into Mexico in 1520. Its name means "Little Pebbles" from area gravel deposits, which traces its origins to the colonization efforts of Spaniard Jose de Escandon.
For more information about the Historical Committee follow us on Facebook .