Peñitas Public Library August 2023 Events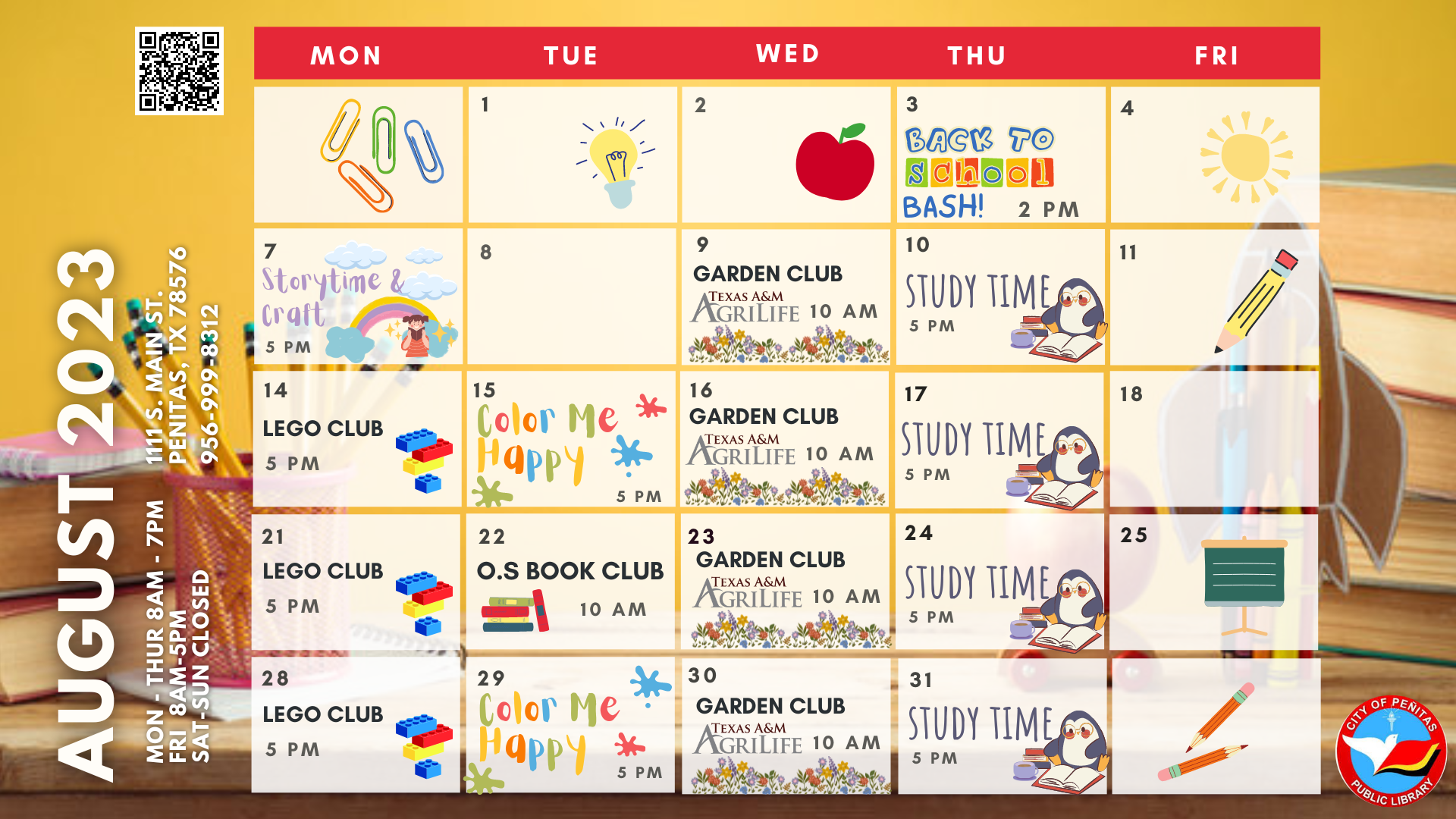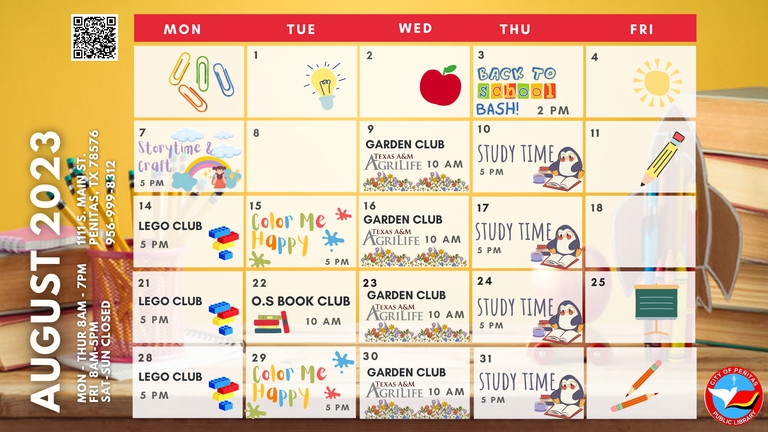 All programs are free and open to the public. Most programs do not require registration.
There are various classes and activities throughout the year for people of all ages!
Toddlers (Ages 2-4)
Children (Ages 5-12)
Teens (Ages 13-17)
Adults (Ages 18+)
Family Time
Contact us or stop by your library for more information.
Phone: (956) 999-8312        E-Mail: library_asst@cityofpenitas.com        Address: 1111 S. Main St., Peñitas, TX 78576