City Unveils New Historical Marker Commemorating the Peñitas Common School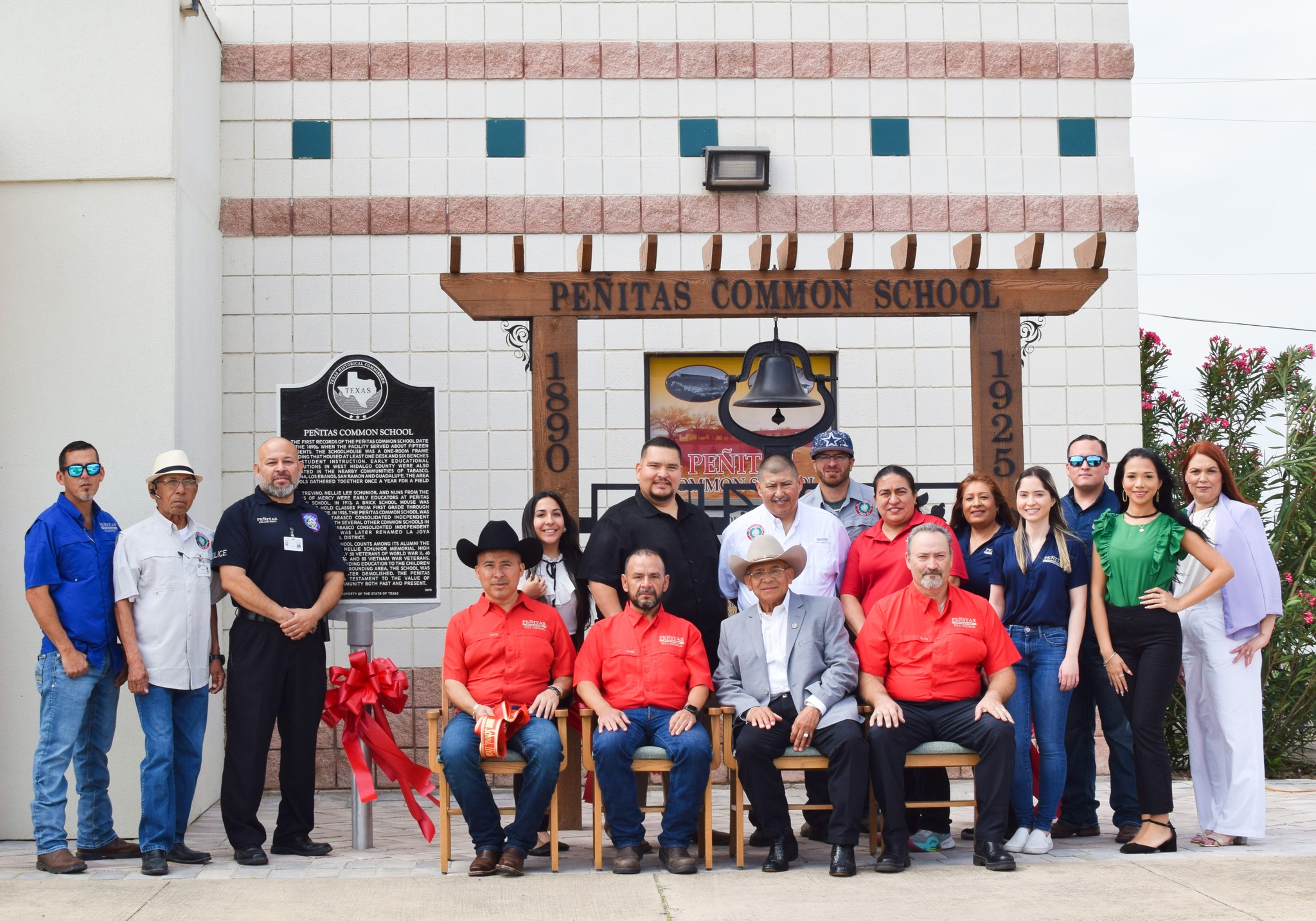 City Unveils New Historical Marker Commemorating the Peñitas Common School
What a historic day at the City of Peñitas as we unveiled the historical marker for the Peñitas Common School, commemorating the historical significance of the school dating back to the 1890s, one of the first precursors to what eventually became La Joya ISD.
"We are so proud of our city's history and significance," said Mayor Ramiro Loya during the commemoration event. "The first school to serve the population of the entire area, the Peñitas Common School, was an educational gem in our community," he added.
The first known school in the Peñitas area was created around 1896 with 15 students and one teacher, followed by the Sisters of Mercy in 1907 according to the Texas State Historical Association's Online Handbook'. The school eventually became known as 'Common School District #5 and was located at the present Peñitas City Hall and Library. Peñitas was the biggest populated rancho of the area at the time. The majority of the students living in the area were descendants of the original Spanish settlers that established Peñitas, Abram, and Tabasco. The Peñitas Common School provided that opportunity and was known to have had grades up to the high school level when it closed its doors in 1925 to join the newly formed Tabasco ISD in 1926.
We are so proud of our heritage and history and contributions to the early beginnings of South Texas, and this historical marker is a testament to the value of education in our Peñitas community's past, present, and future. Many thanks to the City of Peñitas Mayor Ramiro Loya and the Peñitas City Council, administration, and employees, the Peñitas Historical Society, and all those who made the commemoration possible!
"The history of its significance and the education it provided students is one to be celebrated and we would like to thank the Peñitas Historical Society for all the work they contributed to make this happen today," continued Mayor Loya.
Please come by and visit the historical marker, which is now officially recorded as a historical marker with the Texas Historical Commission.
"On behalf of all our members, I want to thank the City of Peñitas, Mayor Ramiro Loya, the city council, and city Staff for a fantastic job on the unveiling ceremony of the Peñitas Common School Marker," said Eloy Zamora, President of the Peñitas Historical Society. "Without them it would have been impossible to do something like this," he continued. "They are committed to creating awareness for present and future generations of the historical significance of the City of Peñitas and its surrounding area," said Zamora.  
Congratulations to everyone who made this possible, and our most sincere appreciation to our forefathers who were dedicated to making education a priority for our Peñitas families, the spirit of which remains with us today!