Felipe Quintanilla Appointed as Councilmember, Pl. 3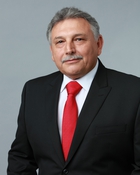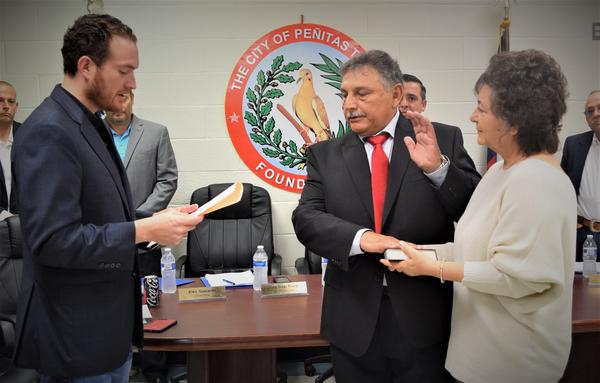 At its first regularly scheduled City Council meeting of the new year, City of Peñitas appointed Felipe Quintanilla as Councilmember, Place 3.
At the meeting, Quintanilla took the oath of office to serve as Councilmember, and was sworn into office by State Representative Oscar Longoria.
Quintanilla will serve as Councilmember, filling the vacant position on the Council for the remainder of the unexpired term until it expires in May of this year. Felipe Quintanilla and his wife Juliana have been business owners in the community of Peñitas, operating a feed store for several years. Recently, Felipe retired from the business and currently enjoys dedicating his time in public service: volunteering at city functions, attending community events, and sponsoring community sports organizations. His love for his community inspires him to attend City of Peñitas events and functions. His appreciation for sports and commitment to promoting a healthy and active lifestyle for youth has contributed to the sponsorship of various soccer teams throughout the years, focusing on the Pueblo de Palmas area. As councilmember, Quintanilla envisions bringing more residential and economic growth to the city as well as positive outlets for Peñitas youth.
Quintanilla was raised in China Nuevo Leon, MX to loving parents who instilled in their ten children a strong work ethic and a desire to succeed. Quintanilla became a migrant worker at the age of 14, traveling to Illinois and Florida picking oranges. After realizing he desired a career other than migrant work, he began to work in construction. His work revolved around industrial construction in various states throughout the United States. At the age of 20 he met and married Juliana Cantu Quintanilla. They are proud parents of three children, Felipe de Jesus Quintanilla, Juliana Quintanilla-Garza, and Magdalena Quintanilla, and five grandchildren, all products of La Joya Independent School District.
"We are proud to appoint a well-respected member of our community as Councilmember," said Mayor Rigo Lopez. "Mr. Quintanilla consistently demonstrates a committed dedication to our community and a desire to see it flourish, and we are honored that he agreed to serve," he continued.
"I take pride in being a part of a city that I have personally seen grow and want to continue to assist the City of Peñitas in bettering the quality of life of our fellow residents," said Quintanilla.