White Wing Festival Crowns Royal Court
Published on Jul 31, 2017 at 12:22p.m.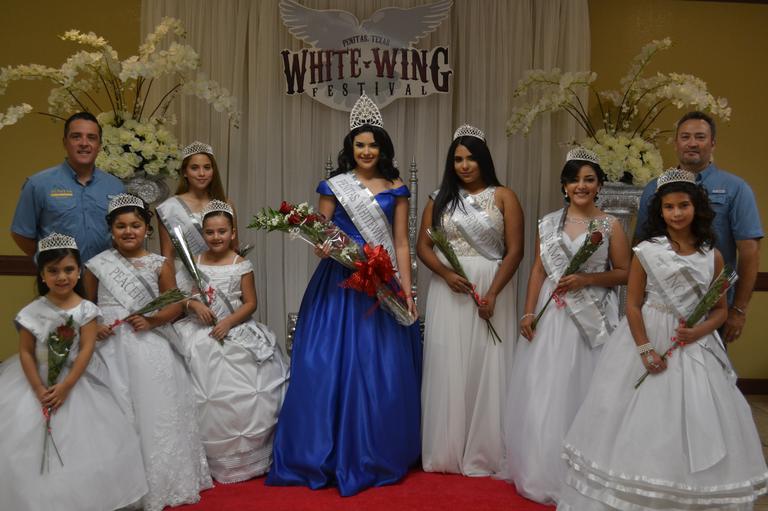 The Penitas White Wing Festival held its 2017-2018 Royal Court Coronation Ceremony on Saturday, July 22, 2017. Penitas Mayor Rigo Lopez and Councilmember Jose Roel Flores were in attendance to thank the outgoing 2016-2017 Royal Court for their service throughout the year, and welcomed and congratulated the incoming 2017-2018 Royal Court as the crowns were passed on to the new representatives of the Penitas White Wing Festival Pageant. Many thanks to Dr. Filomena Leo and all members of the Pageant Committee for their hard work in nominating and selecting the royal court.
Congratulations to the 2017-2018 Royal Court!
Princess of Rock Dove - Aubrey Perales
Princess of Peaceful Dove - Alexa Chapa
Princess of Emerald Dove - Nadelynn Rosales
Princess of Diamond Dove - Aniha Villanueva
Princess of Mourning Dove - Eliamar Guerrero
Princess of White Wing - Samantha Garcia
White Wing Queen - Arlynn Guerrero
Stay In Touch